Ordering the Protex Software Licence
Protex is available as a yearly subscription service only. To obtain a quotation for your particular site please go to this page and complete the online form. We will get back to you as soon as possible with the subscription cost.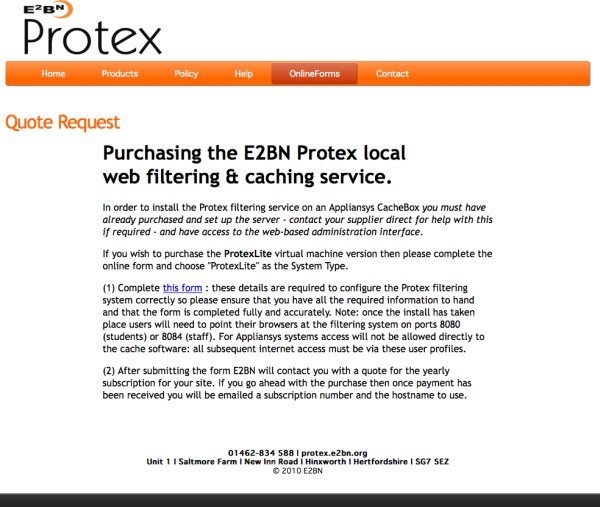 The details requested on the form are required to configure the Protex filtering system correctly so please ensure that you have the information to hand and the form is completed accurately. Note: once the install has taken place users will need to point their browsers at the filtering system on ports 8080 (Students) or 8084 (Staff).
For ProtexLocal systems access will not be allowed directly to the cache software: all subsequent Internet access must be via these user profiles.
First complete your site and contact details.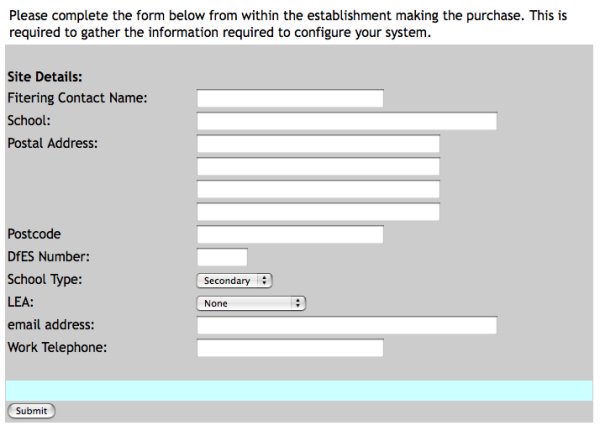 When these are complete fill in the network details. The IP address must be the one reserved for the Protex server. NOTE: the installation of Protex will only complete correctly if the IP address submitted here matches the one given to the server. Similarly the DNS domain and System type are also checked before installation will begin. The hostname will be supplied to you once registration has been confirmed.
The Local DNS domain entry should be the DNS domain used by your AD server - typically this will be something like 'schoolname.local' but may be a global domain name like 'schoolname.county.sch.uk'.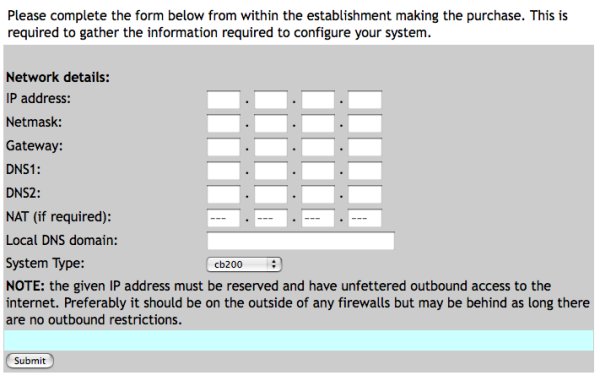 If you choose the ProtexLocal solution enter the required information and you will be directed to the thank you page when the network details have been submitted. If you choose the ProtexLlocalVM option then, as this is a filtering only solution, you will be asked to provide the IP address range of your client hosts (usually your whole school's network) in CIDR notation and also the IP address and port of your cache server. For best performance this should be a server on the same local network but need not be.

When all details have been submitted you will be taken to the thank you page and E2BN will contact you with a quotation.