Setup Gateway Interfaces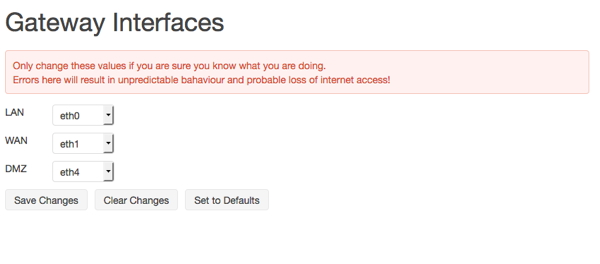 This screen is only available on Protex servers with certain configurations - in particular when it is being used as a gateway.
Set the interfaces as required from the dropdown menus then click Save Changes.
To make the changes live you will need to do a Protex Hard Restart which will cause some service interruption or select Apply Changes instead and the changes will be activated overnight.