ProtexHA High Availability systems are designed to meet the requirements of Local Authorities and other organisations providing web services to academies, schools, libraries and other sites caring for young people. Based on extremely reliable and proven hardware they offer a highly resilient and scalable solution designed to run 24x7.
Unlike other systems there is no restriction on the number of users – ProtexHA hardware is dimensioned in accordance with yo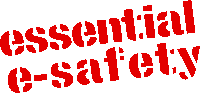 ur throughput requirement.
Protex High Availability systems have been extensively tested under full load and give a consistent browsing response even when the system is operating at its design-limit.
All systems comprise two separate arrays for filtering and caching.
May be upgraded to greater capacity without downtime.
Systems are currently offered to meet the following throughputs:
500Mbits/s, 1Gbits/s... and above in increments of 500Mbits/s.
The individual servers of a ProtexHA system have a throughput of 500Mbits/s.   Resilience is built in to each array so that if a single server fails, there is sufficient remaining capacity to handle the traffic.

A web interface allows an authenticated user to carry out a variety of maintenance and administrative tasks such as:
Configuring filtering lists and profiles
Restarting services
Running reports on usage – logs
Viewing filter and cache statistics